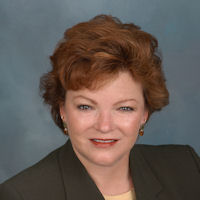 Summary Bio: Golden West Advertising  is a full-service custom sign company in business for over sixty years. We are a family-owned company that has built our business by reputation and referral.  We design, manufacture, and install architectural, electric, neon, LED, plastic, vacu-formed, painted, sandblasted signs, electronic message boards and illuminated awnings.
We can provide you with signage for windows, real estate, vehicle graphics, banners and more. Old-world craftsmanship and cutting edge technology guarantees that we will meet your quality standards and time constraints.
Company Address: 114 E. 37th St., Boise, ID 83714
Office Phone: 208.345.4343
Mobile Phone: 208.631.9687
Email Address: Virginia@GoldenWestSigns.com
LinkedIn: https://www.linkedin.com/in/vcunningham
Twitter: @ElecSignBoise
What services do you provide? Golden West Signs builds custom signs of all styles, heights, and materials. This includes, free-standing monument, pole, and pylon signs; post and panel signs; wall signs; channel letters; cabinet signs; interior logos and directories; cloth, vinyl, and metal awnings; window vinyl and car wraps. We print real estate signs; public hearing signs; banners; sandwich boards; sidewalk signs; and many other types of portable signs. We utilize neon, fluorescent, L.E.D., back-lighting, halo illumination, direct and in-direct illumination. We specialize in installation of electronic message boards that are manufactured in the U.S.A. A consultation with the client is essential to understand my client's needs, goals, and the message that they would like to convey. I research the sign code, speak with City Officials when necessary, complete the Sign Permit Application with all of the supporting documents, and secure the permit. Golden West has an experienced, award-winning design team that takes many factors into consideration during the design process. In some instances the designer meets with the client or the client's architect to collaborate. If needed, we design logos as a part of the sign design process. I have more than eight years of experience with Sign Variances, presenting proposals to Design Review Committees, Planning and Zoning Boards, and City Council Members.
How do these services help your clients? It is important to have an experienced sales person who takes the time to understand a client's needs and budget, as well as to suggest options that make sense for each individual project. The information gathered must be conveyed to the design team in such a way that they know the direction to take. The experience and reputation that I have earned with the City Planners along with my knowledge of the Sign Codes is extremely valuable. It saves time of unnecessary re-design. Planners know that I don't waste their time. I come to meetings well-versed and prepared. The Planners look for ways to help me work out more difficult projects to the satisfaction of all concerned. All of these factors combined, the permitting process will be as smooth as possible.
What are important things that members should know about you and your business? I manage my jobs from the initial consultation through installation. I keep all involved on task and up-to-date on progress along the way. My goal is to have a customer for life who will refer me to others without hesitation.
What constitutes a good lead for you? A new commercial or housing development, business, school, church, or healthcare facility; an introduction to a property manager, business owner or developer; a business that is up-dating their logo or merging with another entity.
Please describe who you call on. All of the above.
What is the best way for someone to provide a lead or referral to you? An email introduction /referral with me CC'd on the email, or a phone call with the referral's contact information and explanation of the circumstances.
Are there trigger events that might create an opportunity for you? New building project, etc.
How early do you need to be in on a deal? Knowing when a new project has been filed with the City, when they are breaking ground, when a new tenant has signed a lease, or someone has purchased a building.
Do you have a target market? Developers, commercial builders, residential builders, property managers, local or regional chains of any type.
How can other members best help you? Email or call when you see something new or you hear of someone needing signs or awnings; an email introduction; share alternate sources for lead cultivation.
How can you help other members? Provide a good amount of leads during meetings and specific leads to target individuals as I come across them. Reach out to have a cup of coffee or lunch occasionally to brush up on what is important to their business, and get to know their needs or if anything has changed. One-on-one's seems to help keep other members in mind when I'm talking with my clients.