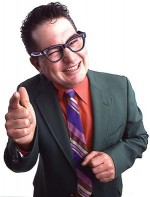 Whenever I am approached by a sales manager or an owner regarding potential sales training gigs, I always ask where they feel that their salespeople can use the most help. Inevitably, the answer almost always is … "They can't close." While that is often the visible symptom, the causes themselves tend to run much deeper.
What I have found more often than not is that these salespeople do such a poor job of most everything else in the sales cycle that there is little chance of actually closing the business save for pure dumb luck. Not that persistence and a little dumb luck hurts. Simply put, they have not earned the right to ask their customer for their business. If they had, the successful close would be the natural culmination to the sale.
How does one earn the right to ask the customer for their business? They …
Establish rapport
Demonstrate great listening skills
Uncover and address customer needs and they confirm that they have been met
Show genuine interest and empathy for the needs of the customer
Have properly determined that the customer is even qualified to invest in their services
Consistently demonstrate professionalism and preparedness in all areas
Follow-up and follow-through
If they have not earned this right to ask the customer for their business … tough sledding. Half the time the salesperson even recognizes this shortcoming and that is one of the most common reasons for not asking for the order to begin with. They have little confidence in the potential success of the action so they choose to avoid it altogether. If they have earned the right, the close can be as simple as "Well, are you ready to go ahead with this?"
Can salespeople be taught these skills? Certainly! To be a successful salesperson you must have at least two out of three principles … skills, product knowledge, and attitude. Skills and product knowledge can be taught. I have seen salespeople with mad product knowledge but little to no real selling skills and they have managed to do an acceptable job of selling, Now then, if you have all three … let the magic begin!