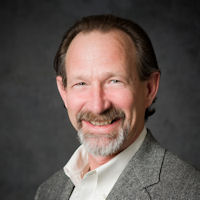 Summary Bio: I have been in the real estate management industry since 1989 and have owned and invested in many businesses and institutions in Idaho, currently including three real estate management companies.  I've also held many designations and positions in professional and volunteer organizations including Certified Property Manager®, Accredited Residential Manager®, IREM® Ethics Committee Chair, IREM® Regional Vice President, and IREM® Chapter President numerous times.
Company Address:  8919 W. Ardene Street, Boise ID 83709
Office Phone:  208.376.1616
Mobile Phone:  208.866.2947
Email Address:  mgt@riversidemanagement.com
LinkedIn: https://www.linkedin.com/in/skip-anderson
What services do you provide? We collect rents, fees, and assessments, administer maintenance, field complaints, advise clients about industry standards and recommendations, negotiate contracts, prepare financial reports, ensure compliance, pay bills, and many other management activities.    
How do these services help your clients? Our services help maximize the value of our clients' real estate assets.
What are important things that members should know about you and your business? We have been in business since 1995 and are one of the larger and more respected companies in the area.  I have been elected to many volunteer offices by my peers and am well respected in the community.
What constitutes a good lead for you? A good lead for us is an introduction to an owner of real estate, a developer, or an association board member seeking services.
Please describe who you call on. We call on real estate attorneys, real estate brokers, lenders, financial institutions that handle real estate portfolios, developers, and association board members.
What is the best way for someone to provide a lead or referral to you? A personal introduction or personal direct referral is best.
Are there trigger events that might create an opportunity for you? Associations or real estate owners that are looking for services or management bids are good introductions or referrals for us.
How early do you need to be in on a deal? Any time is good, but as early in the start of the search is best so that we can help people avoid pitfalls associated with obtaining bids and information.
Do you have a target market? Our target market currently is any owner of residential or commercial real estate, specifically single family homes and apartments.
How can other members best help you? Members can help me by letting me know about or referring me to people who own real estate.  Even if they don't currently need our services, I enjoy making friends in the industry.
How can you help other members? I can refer or introduce members to our clients and connections.