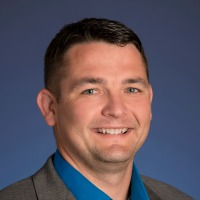 Summary Bio: Since 2008 I've been assisting business owners and individuals navigate our complex and ever growing tax code.  As we all know, taxes are inevitable. Inevitable doesn't have to mean painful and should never mean unforeseen. By working with you to plan ahead, we can help minimize the tax crunch and help you to be tax-efficient. I take pride in being an asset and valuable resource for my clients, and am passionate about helping them achieve their goals.
I also help several youth organization from sitting on boards to volunteer coaching. In my free time I love to be active whether that be running the greenbelt, hiking and exploring Idaho's beautiful mountains, or the occasional bird hunt. 
Company Address: 401 W Front Street Boise, ID Suite 307 83702
Office Phone: 208.384.1040
Email Address: rc@chigbrowryan.com
LinkedIn: https://www.linkedin.com/in/cparcsisson?trk=hp-identity-photo
Twitter: https://twitter.com/RCSissonCPA
Facebook: https://www.facebook.com/profile.php?id=143700308
What services do you provide? Business & Individual tax accounting services (individual, corporate & partnership tax preparation.) payroll, account payable, & accounts receivable processing. Monthly bookkeeping and reconciliations, monthly & quarterly compiled financials, estate planning, software and account systems support.
How do these services help your clients? All the services we provide are aimed at freeing up time to allow our clients to focus on the things in life that they enjoy. With good communication and tax planning we can limit our clients tax burdens and save them money!
What are important things that members should know about you and your business? I care about my clients and take pride in helping them achieve their goals. I give an honest effort to explain to my clients their tax returns and how different situations will affect their taxes.
What constitutes a good lead for you? Life changing events. Anyone who is currently not satisfied with their CPA. Anyone complaining about having to pay too much in taxes J Start-up companies.
Please describe who you call on. Generally, do not make any cold calls… Controllers, CFO's, business owners are my points of contact.
What is the best way for someone to provide a lead or referral to you? Direct introductions are the best.
Are there trigger events that might create an opportunity for you? Purchase of a home, purchase of a rental property, purchase of a business, receiving an ownership interest in a business, death, divorce, marriage, starting a new business, selling of a business or property.
How early do you need to be in on a deal? We can provide the most value if we're in the loop before the transactions take place, but anytime is a good time to get us involved. Late is better than never 🙂
Do you have a target market? Target market is paying clients! All industries are good industries.
How can other members best help you? Keep me in mind when meeting with individuals and business owners. Anyone that has to file a tax return is a potential client for me.
How can you help other members? I meet with and have a lot of in-depth conversations with individuals and business owners. When they express their future needs and it aligns with a service a member provides I always pass that information along.