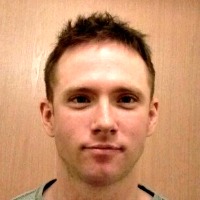 Summary Bio: 6 year US Army Infantry veteran and master fitness trainer for the Army, ATT national sales record holder, and former regional director for sales and marketing company 4Precision Marketing. Lived throughout the US and traveled around Latin America and the Middle East. Fluent in Spanish.
Currently working for Cintas providing consulting and sales of industrial and high-end bathroom products, dispensers, kitchen chemicals, cleaning, and uniforms for businesses small and enormous from Nampa west. Any smart business owner should consult through us for their facilities.
Company Address: 2302 E. Railroad St., Nampa, ID 83687
Office Phone: 208.466.5122
Mobile Phone: 619.762.1754 (preferred)
Email Address: trottero@cintas.com
LinkedIn: https://www.linkedin.com/in/orion-trotter-16a776104
Twitter: https://twitter.com/SmoothIsFastFit
What services do you provide? Restroom dispensers and products for businesses, kitchen chemicals, towels, custom mats from pictures or with logos, etc. Facility services.
How do these services help your clients? Serviced weekly, acting almost as a ghost employee that changes everything out without anybody noticing, only bothering to make sure client is happy with services after completion. Improve image…we do not have competition as far as quality and image. Our pricing is competitive and we have a monopoly on extremely low pricing for schools, non-profits, and government facilities.
What are important things that members should know about you and your business? I don't begin relationships with anybody that I can't help to improve their business. Most businesses can benefit from our service, no matter the industry.
What constitutes a good lead for you? Best leads are new builds, restaurants, manufacturing facilities, and schools.
Please describe who you call on. Directors, owners, general managers, CFOs, contractors, architects.
What is the best way for someone to provide a lead or referral to you? Personal introductions are obviously the most reliable. Contact name and notification that I will contact them helps tremendously.
Are there trigger events that might create an opportunity for you? Expansions, renovations, breaking ground.
How early do you need to be in on a deal? Disgruntled with current providers (we semi-compete with Ameripride, Alsco, Unifirst, and Treasure Valley Coffee) or before making dispenser purchase. Contact with contractors is great if we can negotiate a way to take over his dispenser work. We install and service so he doesn't even have to think about it and the quality beats everybody.
Do you have a target market? Briefed above. Obviously high traffic is more money, but I get most of my pleasure from helping people out (no matter the size).
How can other members best help you? Introduce / recommend (once I gain your trust) to business associates.
How can you help other members? I have personal relationships with our SSRs that service hundreds of businesses in my territory. They develop relationships with their decision makers and provide me with leads. Any prospective opportunities for others that I see during my own prospecting is noted for others.