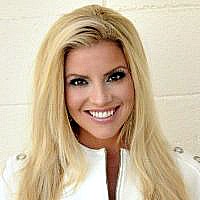 Summary Bio: Kim has been in the Mortgage business for over 13 years and has done everything from processing to funding.  As a Residential Mortgage Loan Officer on "Team Mandi" Kim loves to use her people skills and love for numbers to fit clients into the perfect loan for their situation. NMLS License # 6910
Company Address: 8921 W. Hackamore Dr. Boise, ID 83709
Office Phone: 208-936-4680
Mobile Phone: 208-921-0871
Email Address: kimz@pmrloans.com
LinkedIn: www.linkedin.com/in/kim-z
Facebook: https://www.facebook.com/profile.php?id=100010406598004
What services do you provide? Purchase and Refinance loans.  Premier's range of products include: First-Time Homebuyer loans, IHFA, FHA, VA, RD/USDA, JUMBO, Conventional, as well as 1st and 2nd loan combinations.
How do these services help your clients?  Strategic mortgage planning is one of the most important financial steps a person can take.  Whether a client wants to buy a home, or refinance their current home to get a lower rate or take cash-out; I can help them know their options so they can make the best choice for their financial future.
What are important things that members should know about you and your business?  I am always happy for a referral, even if you just have mortgage questions or need guidance, I like to be a resource for others.
What constitutes a good lead for you? Someone that owns a home or wants to own a home. Investors wanting a smooth closing.  Anyone that thinks they couldn't qualify for a home loan.
Please describe who you call on – See #4
What is the best way for someone to provide a lead or referral to you? A text message or phone call to 208-921-0871 is a great way, or email my team at teammandi@pmrloans.com .
Are there trigger events that might create an opportunity for you? People moving to Idaho, someone talking about a remodel or a growing family needing a bigger house.
How early do you need to be in on a deal? I should be the first call if someone wants to buy a house, most realtors won't even show someone a property until they are pre-qualified.
Do you have a target market?  First-Time Home Buyers, current home owners or investors looking to buy a rental.
How can other members best help you?  Refer my name to friends, family, and co-workers needing a mortgage or wanting mortgage advice.
How can you help other members?  Creating business relationships and referring clients/businesses their way.  I can also help with their mortgages if needed.  If I am not the best deal I will let them know.  If I can beat out another lender or bank I will, if I can't, I will let them know that they got a great deal where they are.