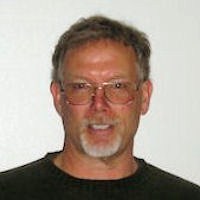 Summary Bio: I began my career as a geologist in 1977 working for a minerals exploration firm out of Arizona.  I eventually changed over and began working as an engineering geologist following the minerals bust of the early 1980s.  Working for a series of consultant firms in Reno and California brought an invitation to help open a satellite office here in Boise in 1993.
I eventually came to work for Materials Testing & Inspection in October of 1996, and was promoted to Geotechnical Services Manager two years later.  As manager of that department, I found myself doing more and more sales to provide our wide range of services to clients throughout the western United States.
Company Address: 2791 S. Victory View Way, Boise, ID 83704
Office Phone: 208.376.4748
Mobile Phone: 208.870.8889
Email Address: schroederk@mti-id.com
LinkedIn: https://www.linkedin.com/in/kevin-schroeder-7818469
What services do you provide? Our firm provides a wide variety of services that include varied Geotechnical Engineering, Environmental Investigations, Construction Testing and Inspection, and Non-Destructive Material Evaluations. To see more specifics, check out our website at http://www.mti-id.com/.
How do these services help your clients? When humans interact with the Earth, difficulties can occur.  When properties are bought and sold, built upon, changed, developed, or even used as is, our services may be needed to provide solutions that contribute to a safe and successful project completion, or to fix that nasty little problem.
What are important things that members should know about you and your business? Because of our success in the Boise area, MTI has continued to grow. We now provide our services throughout the western United States.   If you or someone you know is building a home in the foothills, or a multi-story commercial structure in the valley, they should call us.  If they have noticed that building materials used for their home or place of business are boiling, bouldering, bubbling, chipping, corroding, cracking, delaminating, deteriorating, discoloring, effervescing, eroding, failing, flaking, heaving, leaking, molding, oxidizing, pealing, settling, sanding, scaling, shifting, sinking, spalling, splitting, tilting, translating, undergoing galvanic corrosion, or smelling odd, they should call us.  We also assess for the presence of water in crawl spaces, lead paint, and radon.
What constitutes a good lead for you? The name of anyone with a project or a problem with their project. 
Please describe who you call on? We generally work with civil and structural engineering firms, architects, developers, and building contractors. We also do a lot of business with the general public – with people that might own or occupy a structure or property that is undergoing a problem relative to its construction, or relative to how it rests within the adjoining landscape.
What is the best way for someone to provide a lead or referral to you? Just call me at 208.870.8889, or email me at schroederk@mti-id.com.  We can discuss how MTI can help.  If it requires the help of our Environmental, Construction Services Departments, or Non-Destructive Testing group, I will get you to the right person.
Are there trigger events that might create an opportunity for you? Yes! Whenever Humans are planning to build something on the earth, we can probably help in some respect.
How early do you need to be in on a deal? Often our Environmental Services department will be brought in on a project when a site is first being considered for purchase. They can provide a characterization of the property relative to possible surficial and subsurface concerns.  Our Geotechnical Services can help provide crucial information about the site, needed in the design phase.  MTI's Construction Services can be on site to verify that the materials used are of suitable quality, and have been used or applied in the correct manner.
Do you have a target market? Anyone with a Dream in the building industries.
How can other members' best help you? If you hear of an upcoming project, or a problem with an existing one, pass along our information. I'll do the rest.
How can you help other members? We tend to hear about projects fairly early.  I will always bring news of projects we are working on to the leads meetings.  Be there, or be Square!