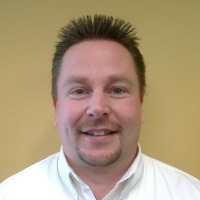 Summary Bio: I have spent 20+ years in various rolls of customer service in several different industries that give me unique ability to connect on a person level with a client, exceeding their expectations and building a trusting relationship. I possess accreditation through the American Moving & Storage Association as a CMC, (certified moving consultant) and certified through IOMI (International Office Moving Institute), I am one only a few people in the valley to hold the CMC certificate and the only one in the valley to be certified through IOMI. Weather it's a small local move requiring 2 movers to a large office move with more than 30 movers, I take the time to make sure the customer understands every aspect of the process, making it a much more successful move. 
Company Address: 11345 W Executive Drive, Boise, ID 83713
Office Phone: 208.376.8990
Mobile Phone: 208.890.6077
Email Address: Justin@merchantmoving.com
LinkedIn: https://www.linkedin.com/in/justin-tarpley
What services do you provide? Moving for Local, Interstate, International and office/industrial. Staging product for new business coming to town or new product for renovations. Storage services including storage containers and self-load containers. Labor to load unload product or take debris to recycling/disposal.
How do these services help your clients? Shorten the time it takes to move, reduce the stress of moving. Provide equipment and solutions to make the job easier. Storage solutions to handle furniture less time.
What are important things that members should know about you and your business? The last family owned Van line in town!! We take a personal approach to each and every move and customer. Superior Packing Award earned for the last 10 years in a row and have also earned the Milt Hill Award for the last 13 years (a quality measure of 10 or more specific criteria's that require us ranking in the top 10% of all agencies)
What constitutes a good lead for you? Customers moving locally, out of state and out of the country. Office or industrial businesses moving locally or out of town. Staging items while a customer is constructing their building, or when a remodel is happening.
Please describe who you call on Real estate/leasing agents, property managers, facilities managers, controllers, procurement managers, interior designers, construction managers, project managers, HR managers.
What is the best way for someone to provide a lead or referral to you? Always the best way is an introduction, but just letting me know about it is the next best way.
Are there trigger events that might create an opportunity for you? Looking for new space, permit for a new business, ground breaking ceremony, and new home being built.
How early do you need to be in on a deal? As soon as the client knows they are moving or expanding (the earlier the better) and any contact for the client I can usually get to the correct person.
Do you have a target market No
How can other member's best help you? Introduction's are most helpful.
How can you help other members? I am happy to help anyone contact any of my customers or give them info on things I'm working on.