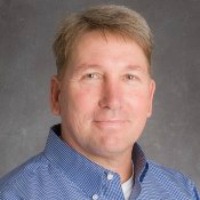 Summary Bio: I am a construction industry veteran whose career spans over 30 years in various roles in commercial real estate development and management. I have spent the bulk of my career serving in Pre-Construction Management and as a regional Development Manager. My specialties over the years have center around all aspect of the construction development process, from point of contact to all pre-construction activities as a team leader, including land acquisition, due diligence, entitlements and design management. My goal at HC Company is to build strong long lasting relationships and position our company to play a prominent role in the commercial and multi-family construction industry.
Company Address:  12650 W. Bridger, Suite 100, Boise, Idaho 83713
Office Phone:  208.321.4990
Mobile Phone:  208.921.8586
Email Address:  jsonnenberg@hcco-inc.com
LinkedIn: https://www.linkedin.com/in/jaysonnenberg
What services do you provide? General Contracting, Construction Management, Design-Build and Design Assist.
How do these services help your clients? We offer a full-service approach to our client's construction needs.
What are important things that members should know about you and your business? We are a customer service oriented company.
What constitutes a good lead for you? News of land purchases or due diligence, new company's immigrating into the market, pending or contemplating expansions or additions.
Please describe who you call on. Real Estate Brokers and Developers, Architects, Economic Development Institutions, Corporate Real Estate and Construction Managers.
What is the best way for someone to provide a lead or referral to you? By any means they are comfortable with.
Are there trigger events that might create an opportunity for you? We keep our eyes open across the board, but we are also members and monitor certain organizations such as; Boise Valley Economic Development, Boise Chamber of Commerce, Building Owners and Managers Association, Missoula Economic Partnership, among others.
How early do you need to be in on a deal? The earlier the better, we are always glad to help out on a project along the way.
Do you have a target market? We specialize in commercial and multi-family projects and are licensed in all the northwestern states.
How can other members best help you? Referrals, recommendations, passing along any information that becomes known to them.
How can you help other members? Keep them abreast of our activities and in general the industry landscape.