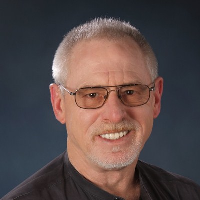 Summary Bio: I have been in B2B sales continuously since 1977 and have held a variety of positions including sales manager, regional sales manager, national sales manager, district manager, and business owner. My book, "The Small Business' Guide to Social CRM", is available on Amazon and I have been recognized by numerous publications as a top selling expert and influencer.
Company Address: 10331 Summerwind Drive, Boise ID 83704
Office Phone: 208.340.9546
Mobile Phone: 208.340.9546
Email Address: craig@adaptive-business.com
LinkedIn: in/craigjamieson
Twitter: @craigmjamieson
YouTube: youtube.com/user/CraigMJamieson
What services do you provide? Adaptive Business Services provides training/coaching and consulting primarily in the area of selling including social selling (using social media to enhance traditional selling), CRM and Social CRM, and salesperson pre-hire assessments and position benchmarking. I also own and operate NetWorks! Boise which is the best networking (leads) group in the valley!
How do these services help your clients? I like to think that my services are all-encompassing. I can help businesses to select the right salespeople, create a model for that person, and then train and coach their people toward top performances. Hiring the wrong person is expensive! Having people who do not produce at acceptable levels is no less costly! NetWorks! provides salespeople and business owners with an excellent vehicle to secure warm leads and referrals.
What are important things that members should know about you and your business? I do not coach theory. Everything that I do is based on practical experience and application. While the lines between marketing and sales have blurred, my area of expertise is sales, not marketing.
What constitutes a good lead for you? Certainly, people who want to increase the size, or the quality of their sales force. Additionally, companies who are struggling with their sales and/or they are looking to take that to the next level by deploying social selling strategies and tactics. Speaking engagements and workshops are always welcome as are referrals to potential quality members for NetWorks! Boise!
Please describe who you call on. I specialize in B2B (business to business) companies and would normally work with Sales Managers on up to C-Level executives and business owners.
What is the best way for someone to provide a lead or referral to you? A digital introduction (email that person and copy me) would be perfect!
Are there trigger events that might create an opportunity for you? Companies who are looking to increase the size of their sales force, either due to attrition or a force increase, are perfect opportunities for me as are companies looking to increase their sales!
How early do you need to be in on a deal? I do not need to be involved at any particular time but, if someone is thinking about doing something that is related to my services, that would be the optimum time.
Do you have a target market? My target market is specifically organizations who have a B2B sales force.
How can other members best help you? Just please be aware of my services and let me know if you know anybody who might benefit from those. We would also welcome up to 5 additional qualified members for NetWorks! Boise!
How can you help other members? I am always available to assist members in any way that I can including providing introductions to any connections who I have who might benefit them. Be sure to look at my connections on LinkedIn!