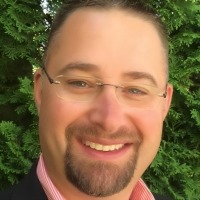 Summary Bio: Since 2000, I've worked with businesses to help them manage and optimize their risk. Those risks take many forms – from safety and security, to time and money. By guiding my clients through a risk management strategy that is specifically customized to their business and industry, I work to help protect the overall value of their business. 
Company Address: 3380 Elder Street, Boise, Idaho 83705
Office Phone: 208.336.7733
Mobile Phone: 208.440.2337
Email Address: clintp@aisidaho.com
LinkedIn: http://www.linkedin.com/in/clintpaskewitz
Twitter: http://twitter.com/clintpaskewitz
Facebook: https://www.facebook.com/clint.paskewitz 
What services do you provide? Insurance & Risk Management can be complicated and cumbersome, but I work to simplify the process and prevent surprises by helping my clients manage their insurance placement, contracts, compliance, claims, risk mitigation and reputation. I know that's a broad brush, but by designing a detailed strategy  and providing the necessary ongoing advice regarding new and existing issues & trends specific to their industry, my approach works to help them safeguard their employees, their families and the company assets which inevitably impacts their bottom line positively.
How do these services help your clients? It boils down to education, action and follow through. By my clients having the tools to make the proper decisions, I can assist them in staying on task and reaching their company goals.  I consistently see massive gains in safety awareness and profit increases when working with our clients that adopt our approach to managing their overall risks.
What are important things that members should know about you and your business? We are uniquely owned by the members we serve. Our slogan "We Work For You" is a representation of who we are.  While our competitors work for their own profits, we truly work for our clients' to bring about solutions that work for them.  It goes well beyond just insurance.  Our Exclusive Policyholder Owned Workers' Comp program is one the most competitive programs in the state. 
What constitutes a good lead for you? Any commercial business, like construction and manufacturing companies with more than 20 employees, are generally the best fit for me as they will typically need my services due to the various risk and compliance issues they face. I focus on attorneys, CPAs & commercial property owners as well.
Please describe who you call on. Business Owner, Human Resources, or Office Manager
What is the best way for someone to provide a lead or referral to you? An email or personal introduction is always best, but if they can provide me with their contact's name and information, I can take it from there.
Are there trigger events that might create an opportunity for you? Companies who are struggling with employee injuries or those who don't have a strategic risk plan in place to control their total cost of risk. These companies are generally inside of 10 years in business, under new ownership and perfect opportunities for me to come in and help!
How early do you need to be in on a deal? Policies renew annually, so I can be brought in anytime.
Do you have a target market? See #4 
How can other members best help you? Just please be aware of my services and let me know if you know anybody who might benefit from those. If someone is struggling with their Workers' Comp & Business program, Surety/Bonding Lines, Risk Management plans or with Compliance related issues like OSHA, I can help them!
How can you help other members? I am available to assist members in any way that I can including providing introductions to any connections I have who might benefit them. Be sure to look at my connections on LinkedIn!