NetWorks! Boise BING! – Business Intelligence – Not Gossip!
established October 2007
Meets Wednesdays Noon – 1:00 PM  
Group Moderator:

Craig M. Jamieson – Adaptive Business Services – Managing Member – 208.340.9546, craig@adaptive-business.com – Craig M. Jamieson owns and operates Sales Results LLC and services the Treasure Valley as both Adaptive Business Services and NetWorks! Boise Valley. Craig offers training and consulting in the areas of social business and interpersonal communication skills including behaviors and motivators assessments. He is a Solution Partner for both Nimble Social CRM (Customer Relationship Manager) and HootSuite and he is also a Valued Added Associate for Target Training Performance Systems.  As a regular contributor on MaximizeSocialBusiness.com and MidsizeInsider.com, Craig blogs on "Social Sales" and he presently facilitates a monthly workshop for the Idaho Department of Labor entitled "Getting LinkedIn to Your Next Job". Please visit his website at Adaptive Business Services.
Our Members: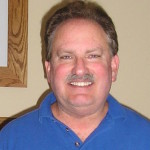 Jim Coslett – Rock Solid Civil: 208.342.3277 – jcoslett@rocksolidcivil.com - Rock Solid Civil Engineering and Land Development Consulting offers a full range of civil engineering services for both the private and the public sectors. This would include (but not not be limited to): land planning, land development, municipal, water resources, and transportation projects. members since April 2009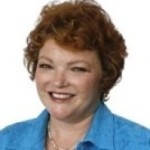 Virginia Cunningham – Golden West Advertising –  208.631.9687, virginia@goldenwestsigns.com – Golden West Advertising  is a full-service custom sign company in business for over sixty years. We design, manufacture, and install architectural, electric, neon, LED, plastic, vacuformed, painted, sandblasted signs, electronic message boards and illuminated awnings. We can provide you with signage for windows, real estate, vehicle graphics, banners and more. My specialty is researching and knowing each city's sign ordinance so that my clients are well informed of what is and is not allowed under current code. I have been in sales for over thirty years and provide excellent communication and service to all my clients. Please send me an email or give me a call for a free estimate. (extended bio)  members since February 2008

Garett Goodwin – Minert & Associates – garett@minert-associates.com , 884.4100 x 105 o), 703-6267 (c) – With nationwide on-site and clinic collection sites, Minert & Associates, Inc works with employers of all sizes. Whether you are large company with complex substance abuse testing needs or small company just getting started, we have the experience and ability to help manage your testing program. With over 20 years of experience in substance abuse testing for companies across the United States, Minert & Associates, Inc. has the knowledge and resources you need to run a successful and efficient program. We also provide thousands of criminal background checks for employers across the United States. Clients have the ability to order the checks online, manage reports on-line, and our accurate and efficient process ensures rapid turn-around time on all our reports. MVR are available, as well as, background checks that comply with Patriot Act and Healthcare Industry requirements. We also have the legal experience necessary to counsel all clients in interpreting specific reports.
David Gronbeck – Lee & Associates Idaho, LLC – C. 208-861-6664, D. 208-319-1008, O. 208-343-2300 ext. 108, davidg@leeidaho.com – From the outside, we might look like any other real estate office. But this office is different. An owner of the company runs it. Somebody with a stake in our parent company—in this local office, and in this town—is in charge. That's big. You'll notice the differences on your first visit, whether in-person, by phone or online—differences reflected in the broad array of commercial services we offer to owners, investors, landlords and tenants—services as simple as rent collection and as complex as logistics planning, with just about everything else included in-between. 
Angela Hansen – CTA Architects – Boise Site Division Leader – angelah@ctagroup.com, 208.336.4900 –   Angela has ten years of experience in Landscape Architecture, Planning and Design.  She has worked extensively with city, state, and federal agencies in the Intermountain West and Upper Great Plains to develop a wide variety of land use plans in such areas as Parks and Recreation, Transportation Enhancements, and Scenic Byways.  More recently Angela's work has included planning for facilities and campus's in Education, Healthcare, and in the Retail/Commercial market sectors. members since July 2010
Dave Howard – Precision Communications: Sales Manager – Business Telephone Systems –  208.562.4362 (O) – 208.850-5631 (c), dhoward@precom-inc.com,  www.precom-inc.com – We are the premier provider of Business to Business Telephone Systems in the Treasure Valley.  We offer traditional telephony, Native VoIP, Hybrid VoIP and Hosted Solutions.  We have a fully staffed network cabling and fiber optic installation division.  This gives us the ability to provide a complete voice and data solution.  We pride ourselves on Best in Class Products, Service and Staff. members since January 2010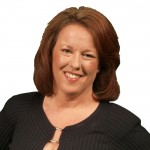 Shana Jaszkowiak – Re/Max West: Realtor, CDPE – office/direct 208.287.0400, cell 208.850.0948 – email,  http://www.move-up.com.  Full service residential real estate brokerage. I am a fully licensed Realtor, and certified distressed property (short sale) expert. Anyone that you know that needs help in buying or selling real estate for personal use or investment. Also, if somebody you know is in a difficult financial position and may need advice on selling their home – I can help. Introductions to bankruptcy attorneys and/or trust managers are welcomed. They need qualified realtors to assist their clients. I love the fact that I am able to make a lasting impact on people's lives. We work primarily by referral. We strive to provide exceptional service and build deep and lasting relationships with our clients. members since January 2010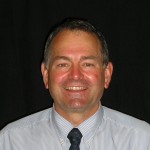 Bill Lewis – Sonitrol Pacific: 208.426.9367 – blewis@sonitrolpacific.com – I work with businesses that are concerned about loss of revenue and business interuption, due to fire, vandalism, and break ins. Business owners and managers that are concerned about the safety and security of their employees. And businesses that are serious about managing problems like employee theft and after hours access. (extended bio) members since January 2010 
Steve Mathis – Raymond Handling Concepts – 208.941.3151, steve.mathis@raymondhandling.com: For over 20 years, Raymond Handling Concepts has provided high-density storage/order picking systems and their associated services to companies engaged in material handling, warehousing and distribution. We are known for our material handling competence, our high quality forklifts and service, and our high level of integrity and fairness in our dealings with customers, suppliers, employees and the community. We are uniquely creative and innovative in our approach to solving material handling problems – both internally and with customers. member since July 2013

Clint Paskewitz – Associated Insurance Services: Commercial Producer – 208-955-8180 – clintp@aisidaho.com – www.aisidaho.com – Clint brings a wealth of industry experience and knowledge to AIS with a degree in insurance from Minnesota West, experience as a commercial underwriter with a Fortune 500 company, and he has been assisting business owners with their insurance placement, claims management and risk control programs as an agent since 2000. He has a working knowledge of the insurance market place and oversees accounts that are mid-to-large sized for AIS's exclusive policyholder-owned Workers Compensation program and the insured's P&C coverage lines for a number of different industries (i.e. construction, professional services, manufacturing, hospitality, transportation, towing and many more). Clint is very active in the community, serving on the boards with Drug Free Idaho, Exchange Club of Boise, Young Agents of Idaho and the Independent Insurance Agents of Idaho.  Clint was recognized as one of the 2007 Idaho Business Review's Accomplished Under 40 recipients. members since October 2007  
Dan Phillips – Stability Networks: Sales Manager – 208.880.9590, dphillips@stabilitynetworks.com – Stability Networks is a technology consulting firm that creates strong communication foundations for businesses. We build quality voice and data networks that secure sensitive company data, improve team productivity, promote organizational growth, and create a competitive business advantage. Our goal is to provide technical consulting services that identify critical business needs and create long term solutions. Our Managed Business Network Services (MBNS) approach virtually eliminates emergencies through superior network design, equipment selection, installation and maintenance. These core elements combined with around the clock 24 hour support ensure business continuity. members since December 2012
Tish Purdy – Business Interiors of Idaho: 208.384.5050 - tish@biimail.com – Business Interiors if Idaho is full service office furniture dealership selling both used and new products. Dan specializes in project management, office space planning, and cubical design. His strengths include AutoCAD Space Planning, Research and Consultation. He is experienced in budget cost association and product procurement. Dan is well qualified to provide you with information you need for any size project. Whether it is a commercial, educational, auditorium or start-up business, he has the knowledge and the resources to get your project completed on time, and within your budget. members since October 2008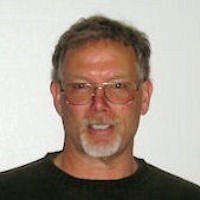 Kevin Schroeder – Materials Testing & Inspection: Geotechnical Services Manager – 208.870.8889 – schroederk@mti-id.com –  http://www.mti-id.com – We provide Environmental services, Geotechnical Engineering, and Construction Testing and Inspections for architects, civil engineers, contractors, or property owners that need geotechnical services for the project they want to build. We would assess the site on which they want to build on, supply bearing capacities, an opinion on groundwater for storm water removal, and develop pavement sections for access and parking. members since December 2008

Paul Shubin – Edward Jones – paul.shubin@edwardjones.com –  208.343.1234 – What makes Edward Jones Different? We believe in the value of meeting face-to-face and building one-on-one relationships with clients. Our offices located in neighborhoods like yours, not downtown skyscrapers. We provide a sensible approach to investing that calls for diversified, quality investments over time instead of timing the market. We have nearly 7 million investors who understand and appreciate the difference between gambling their money and investing it. Clearly, we're different. If you find what separates us from other investment firms appealing, learn more about what makes us different. members since November 2010

RC Sisson, CPA – Chigbrow Ryan and Company Chtd.: rc@chigbrowryan.com , 208.384.1040 – As we all know, taxes are inevitable for all individuals and businesses. Inevitable doesn't have to mean painful and should never mean unforeseen. By working with you to plan ahead, Chigbrow Ryan & Co., Chtd. can help minimize the tax crunch and help you to be tax-efficient, both as an individual and as a business. Not only used for tax planning, we add value by producing interim and annual financial statements on a compiled, reviewed, or audited basis—giving you the right information on time, to make important business decisions. members since July 2012
Nancy "Tiger" Spittle – Accurate Surveying and Mapping, P.C. – Business Development Manager: 208.484.2590, nancy@accuratesurveyors.com – My specialty is connecting businesses: helping companies and people figure out who to work with so each can successfully take the next step in their growth and dreams and to reach their customers effectively. I like to partner with companies that share my passion for continued growth and development whether that be in sales or in the improvement of systems and customer service. We are very interested in international business opportunities. "With great power comes great responsibility." – Uncle Ben, Spiderman. (extended bio) members since September 2013

Justin Tarpley – Merchants Moving & Storage, Inc.:  208.890.6077 – justin@merchantsmoving.com –  Merchants Moving & Storage, Inc. is a full service relocation company executing moves in both the Office & Industrial and Residential categories.  Our core business model is "Corporate Employee Relocation regionally, nationally & internationally.  Locally we execute Residential and Office & Industrial moves as well as a full range of storage solutions. members since July 2010
BING! is currently seeking qualified new members in the following industries