Group Moderator:

Craig M. Jamieson – Adaptive Business Services – Managing Member – 208.340.9546, craig@adaptive-business.com – Craig M. Jamieson owns and operates  Adaptive Business Services and NetWorks! Boise Valley. Please visit his website at Adaptive Business Services.
NetWorks! Boise BING!
established October 2007 – Meets Wednesdays 11:45 AM – 12:45 PM
PROPERTY MANAGEMENT

Skip Anderson – Riverside Management – 208.376.1616. mgt@riversidemanagement.com – Specializing in the management of commercial buildings, multifamily units, and associations in Ada and Canyon counties. Skip has received the prestigious Accredited Residential Manager® (ARM®) and Certified Property Manager® (CPM®) designations from the Institute of Real Estate Management® (IREM®). member since April 2014
BANKING
Lyle Cook – Mountain West Bank – Vice President Commercial Lender – 208.989.7930 – lcook@mountainwestbank.com – I work with businesses of all sizes to help them reach their goals and aspirations through discussions and suggestions regarding their finances.  Helping a customer from business inception to retirement is a goal with every client as well as providing excellent and timely service.  Full service business banking! members since January 2015
Conor McGrath – Mountain West Bank – 208.884-6835 – cmcgrath@mountainwestbank.com – I work with individuals to meet their personal banking needs. I specialize in home equity loans and lines of credit, as well as titled vehicle loans and personal deposit relationships. Mountain West Bank's commitment to legendary service allows me to provide a great personal banking relationship that can't be beat anywhere else. members since January 2015
ATTORNEY
Kristin Bjorkman Dunn – Bjorkman Dunn PLLC –  208.639.1458 and kbd@bjorkmandunn.com.  Kristin is an attorney, focusing her practice on business transactions, real estate, and real estate finance.   Her clients include business owners, shopping center developers, landlords and tenants.  member since October 2010
OFFICE FURNISHINGS

Dan Cannon – Business Interiors of Idaho – 208.384.5050 – dan@biimail.com – Business Interiors if Idaho is full service office furniture dealership selling both used and new products and specializes in project management, office space planning, and cubical design.  Get your project completed on time, and within your budget. member since October 2008
CIVIL ENGINEERING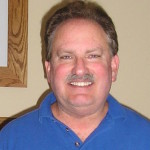 Jim Coslett – Rock Solid Civil: 208.342.3277 – jcoslett@rocksolidcivil.com – Rock Solid Civil Engineering and Land Development Consulting offers a full range of civil engineering services for both the private and the public sectors. member since April 2009
SIGNAGE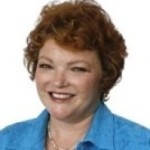 Virginia Cunningham – Golden West Advertising –  208.631.9687, virginia@goldenwestsigns.com – Golden West Advertising  is a full-service custom sign company in business for over sixty years. We design, manufacture, and install all types of signage. (extended bio)  member since February 2008
SECURITY SYSTEMS
Scott Dickson – Sonitrol Pacific – 208.426.9367 – sdickson@sonitrolpacific.com – I work with businesses that are concerned about loss of revenue and business interruption, due to fire, vandalism, and break ins.  member since January 2010
DRUG TESTING

Garett Goodwin – Minert & Associates – garett@minert-associates.com , 884.4100 x 105 o), 703.6267 (c) – With nationwide on-site and clinic collection sites, Minert & Associates, Inc works with employers of all sizes for drug testing and background checks. We have the experience and ability to help manage your testing program. (extended bio) member since January 2012
ARCHITECTURE
Angela Hansen – CTA Architects – Boise Site Division Leader – angelah@ctagroup.com, 208.336.4900 –   Angela has ten years of experience in Landscape Architecture, Planning and Design.   She has worked extensively with city, state, and federal agencies in the Intermountain West. member since July 2010
TELEPHONES
Dave Howard – Precision Communications – Sales Manager – Business Telephone Systems –  208.562.4362 (O) – 208.850.5631 (c), dhoward@precom-inc.com,  www.precom-inc.com – We are the premier provider of Business to Business Telephone Systems in the Treasure Valley.   member since January 2010
RESIDENTIAL REAL ESTATE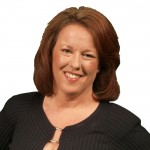 Shana Jaszkowiak – Re/Max West – Realtor, CDPE – office/direct 208.287.0400, cell 208.850.0948 – email,  http://www.move-up.com.  Full service residential real estate brokerage. I am a fully licensed Realtor, and certified distressed property (short sale) expert. member since January 2010
BUSINESS INSURANCE

Emily Koleno – Associated Insurance Services:  208-336-7733 , emilyk@aisidaho.com –  Associated Insurance Services offers risk management and insurance solutions for businesses and individuals throughout Idaho and beyond. With an exclusive workers compensation program and decades of expertise, AIS is a proud partner in achieving your business and personal risk management goals. Emily, a Certified Insurance Counselor, joined the team in 2012. members since October 2007
DISASTER CLEANUP
Luke McManamon – Disaster Response Team by Ultra Clean – lukem@ultracleanpro.com, 208.761.1767 – We Are the Water Damage Experts – When your home is flooded, you need water damage experts, not a general contractor. Our ability to manage small to large projects with our stock of unique, specialized equipment gives us the advantage in the industry. While others just tear materials out, we have the experience, knowledge, and tools to dry it at a fraction of the cost. members since October 2009
COMMERCIAL REAL ESTATE

Dan Minnaert – Thornton Oliver Keller – Email address – dan@tokcommercial.com –  Office phone: 208.378.4600, Direct – 208.947.0845, Cell – 208.761.6090 – http://www.tokcommercial.com – Our company is a full service commercial real estate firm.  (extended bio) member since January 2010
PRINTING & MAILING

Chuck Moore – BizPrint – chuck@bizprint.com – 208.338.9746 x 202 –  BizPrint provides its clients with professionally printed collateral as well as direct mail and  marketing services. We are a locally owned small commercial printing facility that has been serving the Treasure Valley for over 24 years. Our goal is to help our clients communicate effectively with their clients from simple marketing materials to complex direct mail campaigns. Let me use my 30 years of industry experience to help you with your next printing or mailing project. members since January 2015
COMPUTER I.T.
John Pascoe – Stability Networks – 208.867.3924 – Stability Networks is a rapidly growing I.T managed services company based in Boise, Sun Valley, and Colorado Springs. We are a customer-oriented technical support company providing computer consulting, computer networking, IT outsourcing, and professional services. Stability Networks leverages its experience in these areas to provide solutions for all of your technology needs without the high costs. members since December 2012
BUSINESS COACHING
Bill Rauer – Focal Point Coaching – brauer@focalpointcoaching.com –  208.871.7767 – Business Coach Bill Rauer is known to, and referred by top business owners, corporate executives, and professionals in multiple industries everywhere. For owners who want to thrive in business; grow to higher levels of success; or who are just tired of merely surviving, Bill's "Business Coaching for Serious Achievers" is the key to their future. member since May 2014
GEOTECHNICAL SERVICES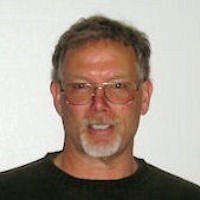 Kevin Schroeder – Materials Testing & Inspection – Geotechnical Services Manager – 208.870.8889 – schroederk@mti-id.com –  http://www.mti-id.com – We provide Environmental services, Geotechnical Engineering, and Construction Testing and Inspections for architects, civil engineers, contractors, or property owners. (extended bio) member since December 2008
FINANCIAL PLANNING

Paul Shubin – Edward Jones – paul.shubin@edwardjones.com –  208.343.1234 – What makes Edward Jones Different?  We provide a sensible approach to investing that calls for diversified, quality investments over time instead of timing the market. member since November 2010
ACCOUNTING

RC Sisson, CPA – Chigbrow Ryan and Company Chtd. – rc@chigbrowryan.com , 208.384.1040 –  By working with you to plan ahead, Chigbrow Ryan & Co., Chtd. can help minimize the tax crunch and help you to be tax-efficient, both as an individual and as a business.  member since July 2012
MOVING & STORAGE

Justin Tarpley – Merchants Moving & Storage, Inc. –  208.890.6077 – justin@merchantsmoving.com –  Merchants Moving & Storage, Inc. is a full service relocation company executing moves in both the Office & Industrial and Residential categories.  We are your solution for local, national, and even international moves and we offer substantial storage facilities that available for our clients.  member since July 2010
JANITORIAL SUPPLY
Alice Tongier – Brady Industries – (o) 208-672-7986 (m) 208-407-6557 – alice.allen@bradyindustries.com – Alice Tongier has lived in Boise for 4 years and has worked in sales with the janitorial/facility supply industry for about 6 years, previously in the Albuquerque, NM market. Alice is also the Chairperson of the Board of Directors for Idaho Dance Theatre; a contemporary professional dance company in Boise and is a certified yoga instructor and teaches at two local yoga studios regularly. member since January 2015