Every Sale Begins With An Opportunity. NetWorks! Boise Creates These And Helps To Turn Them Into Measurable Results!
NetWorks! is a Boise, Idaho Business to Business (B2B) networking, or leads group, organization that meets weekly to share business opportunities and referrals. It has been designed for the most serious sales and marketing professionals only.
Our stated purpose is to: increase the revenues, lower the marketing costs, provide higher and faster close ratios, and to improve the bottom-line results of our members and their companies. It's all about results and we emphasize your ROI.
established October 2007 – Meets Wednesdays 11:45 AM – 12:45 PM
Our Members

Group Moderator – Craig M. Jamieson – Adaptive Business Services – Managing Member – 208.340.9546 – craig@adaptive-business.com – Craig M. Jamieson owns and operates  Adaptive Business Services and NetWorks! Boise Valley. Please visit his website at Adaptive Business Services. (enhanced profile)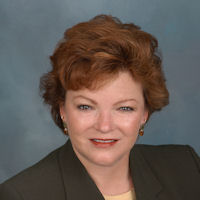 Group Moderator – SIGNAGE – Virginia Cunningham – Golden West Advertising –  208.631.9687 – virginia@goldenwestsigns.com – Golden West Advertising  is a full-service custom sign company in business for over sixty years. We design, manufacture, and install all types of signage.  member since February 2008 (enhanced profile)

PROPERTY MANAGEMENT – Skip Anderson – Riverside Management – 208.376.1616 – mgt@riversidemanagement.com – Specializing in the management of commercial buildings, multifamily units, and associations in Ada and Canyon counties. Skip has received the prestigious Accredited Residential Manager® (ARM®) and Certified Property Manager® (CPM®) designations from the Institute of Real Estate Management® (IREM®). member since April 2014 (enhanced profile)


I.T. SERVICES – Kizmet Beasley – Corporate Technologies – 208.319.2780 (direct) / 208.220.7141 (cell) – Kizmet.beasley@gocorptech.com – We understand that IT issues have the ability to bring businesses to a screeching halt. Our IT solutions, IT managed services and business IT support services allow you to focus on business rather than reacting to problems when they arise. For over 30 years, we have helped businesses of all sizes with business IT support, remote monitoring and maintenance, data storage, hosting, cloud solutions and more. member since January 2018
ATTORNEY – Kristin Bjorkman Dunn – Bjorkman Dunn PLLC –  208.639.1458 – kbd@bjorkmandunn.com –  Kristin is an attorney, focusing her practice on business transactions, real estate, and real estate finance.   Her clients include business owners, shopping center developers, landlords and tenants.  member since October 2010

OFFICE FURNISHINGS – Dan Cannon – Business Interiors of Idaho – 208.384.5050 – dan@biimail.com – Business Interiors if Idaho is full service office furniture dealership selling both used and new products and specializes in project management, office space planning, and cubical design.  Get your project completed on time, and within your budget. member since October 2008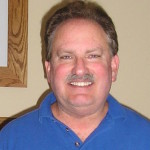 CIVIL ENGINEERING – Jim Coslett – Rock Solid Civil: 208.342.3277 – jcoslett@rocksolidcivil.com – Rock Solid Civil Engineering and Land Development Consulting offers a full range of civil engineering services for both the private and the public sectors. member since April 2009

DRUG TESTING/BACKGROUND CHECKS – Garett Goodwin – Minert & Associates – garett@minert-associates.com – 884.4100 x 105 o), 703.6267 (c) – With nationwide on-site and clinic collection sites, Minert & Associates, Inc works with employers of all sizes for drug testing and background checks. We have the experience and ability to help manage your testing program. member since January 2012

ARCHITECTURE – Shiloh Holmes – Slichter | Ugrin Architecture – 208.658.1679 – shilohh@suarchitecture.com – Live without Limits – bringing new perspective and design solutions to clients looking for architectural needs. Our team believes that Architecture must respond and work within the environment it has been placed, evoke human response, and be environmentally responsible. member since April 2017

RESIDENTIAL REAL ESTATE – Darrin Jaszkowiak – Re/Max West – Owner / Associate Broker / Certified Mentor  – office/direct 208.287.0400, cell 208.863.0444 – darrinj@move-up.com – Full service residential real estate brokerage with 33 years full time experience.. member since January 2010

SECURITY SYSTEMS – Chris Morrow – Sonitrol Pacific –  208.426.9367 –  cmorrow@soundsecurity.biz -We work with businesses that are concerned about loss of revenue and business interruption, due to fire, vandalism, and break ins.   Clients choose Sonitrol Pacific because they want integrated security that gives their organization 100 percent coverage, not the 20-30 percent coverage of traditional burglar alarms. Ask us about our verified response! members since January 2010

BUSINESS INSURANCE – Clint Paskewitz – Associated Insurance Services:  208.336.7733 – clintp@aisidaho.com –  Associated Insurance Services offers risk management and insurance solutions for businesses and individuals throughout Idaho and beyond. With an exclusive workers compensation program and decades of expertise, AIS is a proud partner in achieving your business and personal risk management goals. members since October 2007 (enhanced profile)

COMMERCIAL REAL ESTATE – Dan Minnaert – Thornton Oliver Keller – dan@tokcommercial.com –  Office phone: 208.378.4600, Direct – 208.947.0845, Cell – 208.761.6090 – http://www.tokcommercial.com – Our company is a full service commercial real estate firm. member since January 2010

PRINTING & MAILING – Chuck Moore – BizPrint – chuck@bizprint.com – 208.338.9746 x 202 –  BizPrint provides its clients with professionally printed collateral as well as direct mail and  marketing services. We are a locally owned small commercial printing facility that has been serving the Treasure Valley for over 24 years. Our goal is to help our clients communicate effectively with their clients from simple marketing materials to complex direct mail campaigns. members since January 2015 (enhanced profile)

GEOTECHNICAL SERVICES – Molly Sedlacek – Materials Testing & Inspection – Director of Business Development – 208.376.4748 – sedlacekm@mti-id.com –  http://www.mti-id.com – We provide Environmental services, Geotechnical Engineering, and Construction Testing and Inspections for architects, civil engineers, contractors, or property owners. member since December 2008

FINANCIAL ADVISOR – Paul Shubin – Edward Jones – paul.shubin@edwardjones.com –  208.343.1234 – What makes Edward Jones Different?  We provide a sensible approach to investing that calls for diversified, quality investments over time instead of timing the market. member since November 2010

ACCOUNTING – RC Sisson, CPA – Chigbrow Ryan and Sisson Chtd. – rc@chigbrowryan.com – 208.384.1040 –  By working with you to plan ahead, Chigbrow Ryan & Sisson Chtd. can help minimize the tax crunch and help you to be tax-efficient, both as an individual and as a business.  member since July 2012 (enhanced profile)

GENERAL CONTRACTORS – Jay Sonnenberg – HC Company, Inc. – 208.321.4990 – Jsonnenberg@hcco-inc.com – My responsibilities include Business Development and Pre-Construction Management. My goal here at HC Company is to build strong long lasting relationships and position our company to play a prominent role in the commercial construction industry. member since January 2017 (enhanced profile)

MOVING & STORAGE – Justin Tarpley – Merchants Moving & Storage, Inc. –  208.890.6077 – justin@merchantsmoving.com –  Merchants Moving & Storage, Inc. is a full service relocation company executing moves in both the Office & Industrial and Residential categories.  We are your solution for local, national, and even international moves and we offer substantial storage facilities that available for our clients.  member since July 2010 (enhanced profile)

FACILITY SERVICES & CUSTOM MATS – Orion Trotter – Cintas – 619.762.1754 –   trotterO@cintas.com – Cintas is the nation's leading facility and uniform service provider. We offer a unique "signature" series of bathroom products as well as standard industrial for extremely competitive pricing …at less cost than going out to buy them yourself! member since February 2018 (enhanced profile)

MORTGAGE LENDING – Kimberly Zweiger – NMLS License # 6910 – Premier Mortgage Resources –208.936.4680 – kimberly.zweiger@pmrloans.com – As your loan officer, my focus is matching your needs with PMR's wide array of loan products and investment tools. With our FastTrac© Loan Approval System, you and your Realtor® will know your exact buying power with monthly payment and purchase price. member since September 2017 (enhanced profile)